Victoria Grizzlies To Join JPHL In 2024/2025
---
---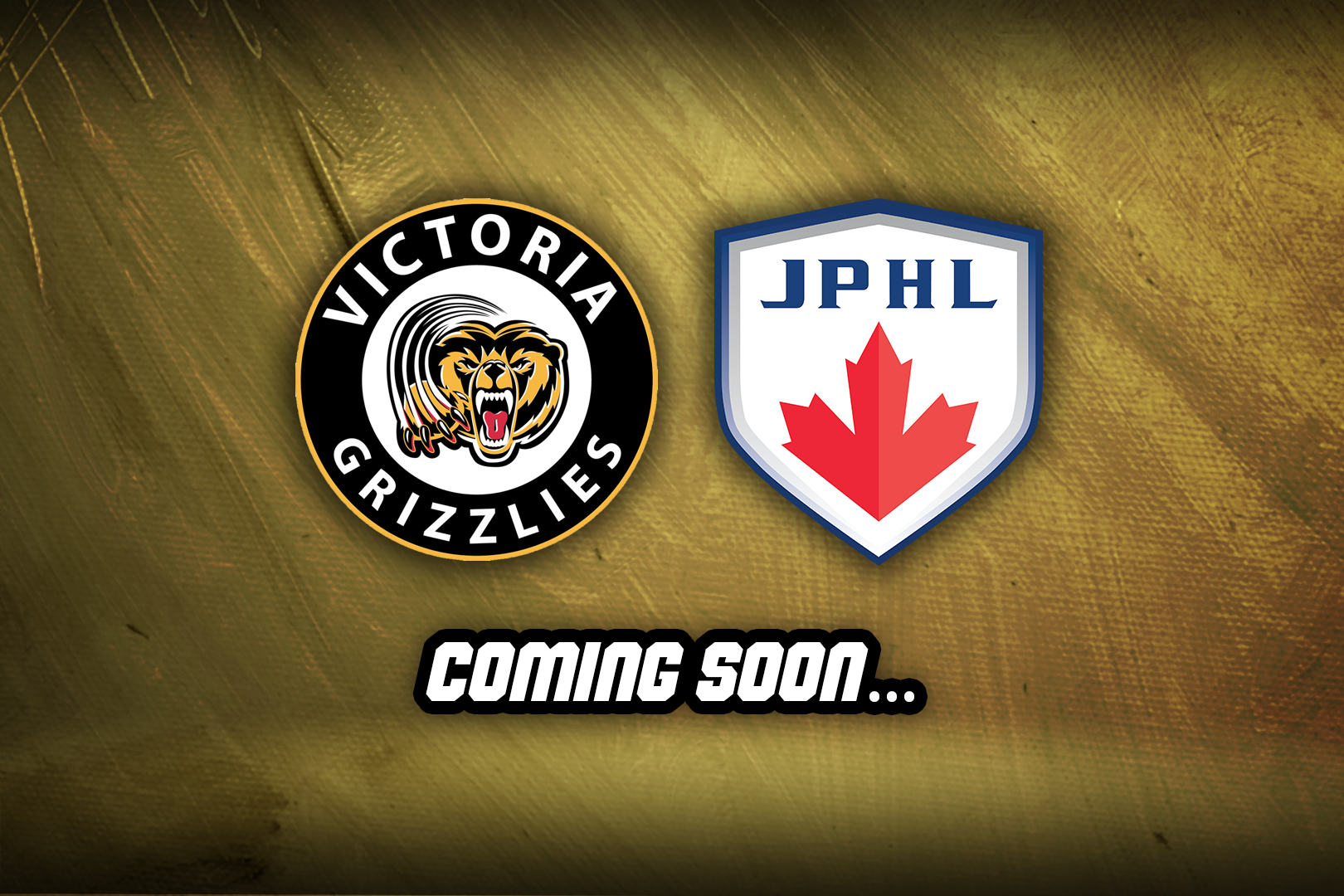 ---
The Junior Prospects Hockey League (JPHL) is delighted to announce the Victoria Grizzlies have been awarded a franchise (Hub) for the upcoming 2024-25 season.
The JPHL, renowned for its dedication to nurturing young hockey talent, is proud to award this honor to the Victoria Grizzlies of the BCHL, recognizing the Grizzlies are a shining example of commitment to the sport of hockey. The Grizzlies will enter the league with two teams, U15 and U18, in it's first year of JPHL competition.
The JPHL Hub initiative is designed to provide an unparalleled platform for emerging hockey prospects, offering a high level of competition and an increased level of visibility for players to showcase their skills in a vertically integrated model, the first of its' kind in Western Canada.
Commissioner Richard Nault expressed his enthusiasm for this significant step forward, stating, "We believe the Victoria Grizzlies are the perfect choice for hosting a JPHL Hub for the 2024-25 season. This partnership represents a significant opportunity for the growth of hockey talent in the Vancouver Island region, offering a platform for young athletes to shine. We are eager to work closely with the Grizzlies organization to make the 2024-25 season an exceptional experience for everyone involved."
The Victoria Grizzlies, a respected fixture in the BCHL, have consistently demonstrated their commitment to player development and community engagement. Their selection as a JPHL Hub host reflects their dedication to fostering hockey talent and promoting the sport in the Pacific region.
Rylan Ferster, General Manager and Head Coach of the Victoria Grizzlies, shared his excitement, saying, "We are deeply honoured and excited to be chosen as the host for a JPHL Hub for the 2024-25 season. This initiative aligns seamlessly with our mission of developing young hockey talent and contributing to the local hockey community. We are dedicated to making this season a memorable experience for players, fans, and our community."
The 2024-25 JPHL Hub, hosted by the Victoria Grizzlies, is set to attract some of the most promising young hockey players in the region, providing a springboard for their junior careers. It will also offer an electrifying atmosphere for families and fans, promising high-quality hockey action throughout the season.
For more information and updates, please visit the official JPHL website at www.juniorprospectshockeyleague.com and the Victoria Grizzlies' website at www.victoriagrizzlies.com or contact George Musselwhite, Manager of Special Projects at george@victoriagrizzlies.com or 778-678-3914.
About JPHL: The Junior Prospects Hockey League (JPHL) is a premier high school hockey league in Western Canada, focused on developing young talent and providing an exciting school-based platform for elite student-athletes.