LEAGUE CHAMPIONSHIP SERIES SET FOR THIS WEEKEND IN EDMONTON, ALBERTA
---
---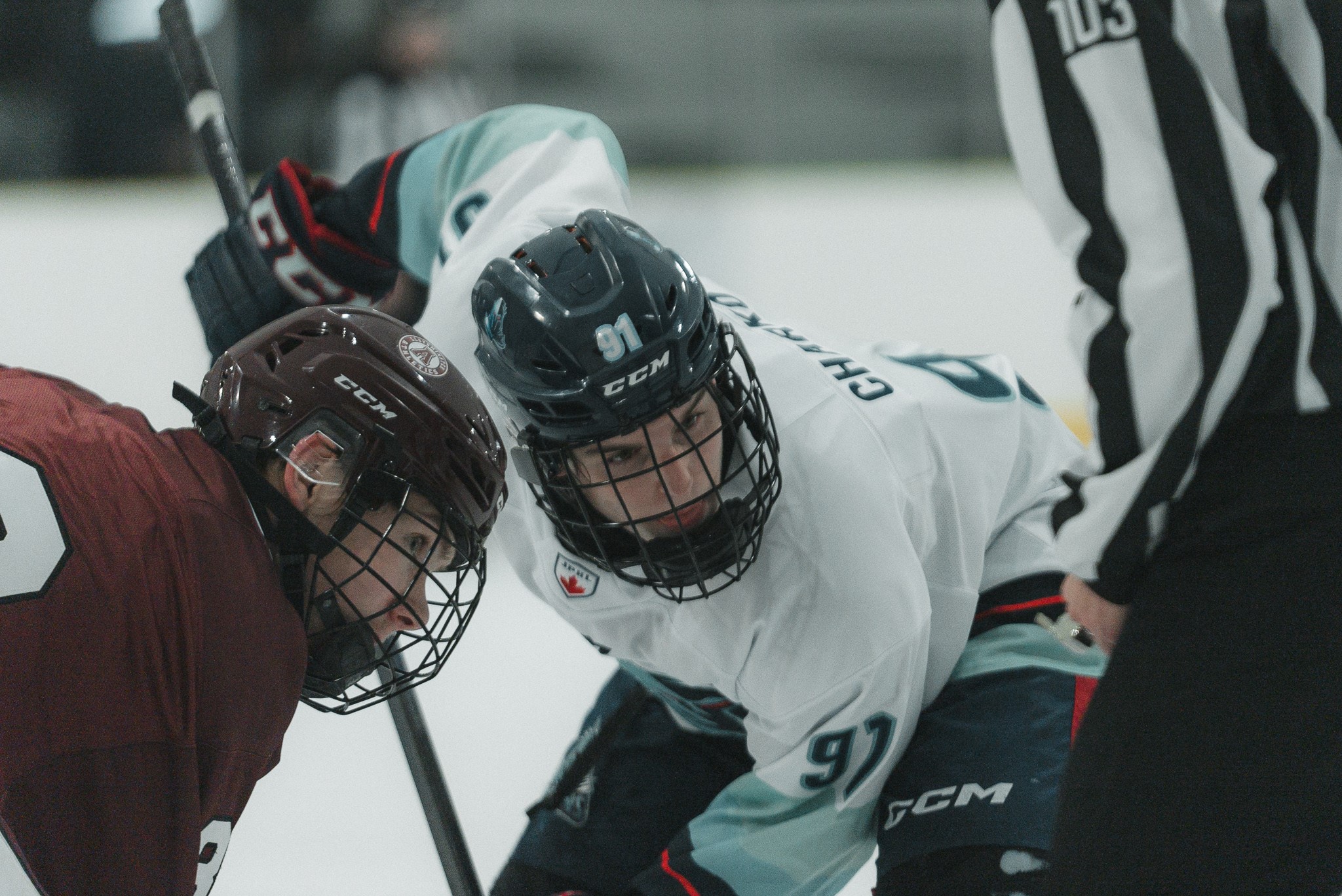 ---
After an exhilarating weekend of semi-final hockey action, the Junior Prospects Hockey League is primed and ready for its inaugural season's championship weekend, beginning this Friday at the Meadows Recreation Centre in Edmonton, Alberta.
Semi-final games were played this past weekend in Morinville, Alberta and Delta, British Columbia, setting the table for this weekend's final showdown.
In the U14 Division, the Island Wild will go up against the Lloydminster Athletics, with the winner taking home the JPHL Championship trophy.
Grady Veary (2G, 5A, 7PTS) and Eddy Spytz (4G, 2A, 6PTS) led the way for the Wild, earning them a two-game sweep over Okanagan HC and a berth in the league championship series.
In the other semi-final, Blake Chorney (1G, 3A, 4PTS) and Brock MacDougall (2G, 1A, 3PTS) powered the Lloydminster Athletics past HC Edmonton, earning the right to play in the league championship series.
The U15 Division championship will see the Titans Hockey Union face off against the Northstars Hockey Academy.
The Titans earned a berth in the final after a two-game series sweep over HC Edmonton. Luke Van Imschoot's five assists and three goals from Jaxson Kobe helped the Titans eliminate HC Edmonton.
The Northstars Hockey Academy punched their ticket to the league championship series with back-to-back wins over Langley Hockey Academy. Daniel Skalicky (1G, 3A, 4PTS) and Kaelen Swanson (2G, 1A, 3PTS) combined for seven points over the weekend, while goaltenders Kacey Huffman and Jaxson Dikur each recorded a win between the pipes.
The U18 Division will feature two big and strong clubs going head-to-head with the Titans Hockey Union taking on HC Edmonton.
The Titans Hockey Union came out on top over Lethbridge United with a hard fought two-game sweep. Leading the way for the Titans were defenceman Matthew Lesyk (3G, 1A, 4PTS) and forward Antonio Martorana (1G, 2A, 3PTS). Goaltenders Renna Trembecky and Tyler Swanson split duties in goal, with each picking up an important victory for their club.
The other semi-final came down to the wire, with HC Edmonton winning back-to-back games, including the series clinching game in a shootout, after dropping the first game to Okanagan HC. Forward Benjamin Henshall (1G, 3A, 4PTS) was the series leading point getter, while goaltender Jedd Stybel was in net for all three games, shutting the door in the shootout.