NAULT NAMED COMMISSIONER OF JUNIOR PROSPECTS HOCKEY LEAGUE
---
---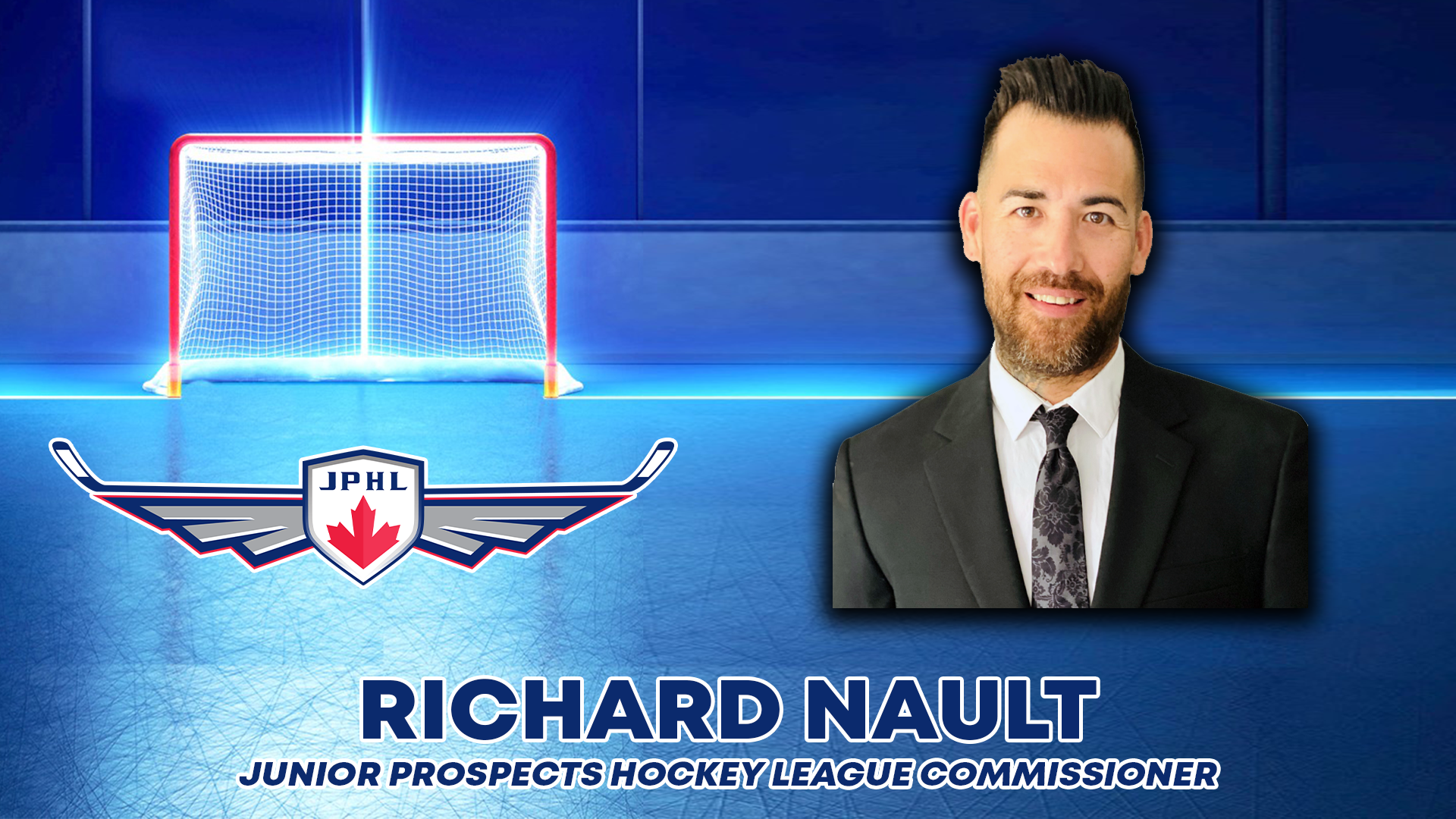 ---
The Junior Prospects Hockey League is extremely excited to announce Richard Nault has been appointed as the league's first Commissioner.
A native of Edmonton, Alberta, Nault joins the Junior Prospects Hockey League with a vibrant and versatile background in operations, sales & marketing and business development. He has founded and operated several successful companies, including UrbanAge Homes, Wicked Walls and Steampunk Design.
Nault, 47, has earned his undergrad in Bachelor of Arts from the University of Alberta - Augustana and went on to secure his Masters in Business Administration (MBA) from Athabasca University.
As League Commissioner, Nault will oversee several logistics and operations including HUB travel, apparel, marketing, showcase event operations and at the same time ensure all these facets are executed with a high level of professionalism and efficiency, both on and off the ice. He will also have a hand in athlete registration, communication structure, league scheduling, as well as discipline, policy and procedure.
Originally born in Montreal, Quebec, Nault grew up loving the game of hockey and pursued the game passionately as a player, coach and referee. His on-ice skills would lead him to a college roster with Augustana for four seasons (1993-97) before turning professional in 1997-98 with the Amarillo Rattlers of the Western Professional Hockey League. He would go on to play two more seasons (2003-05) of Senior Men's AAA, making two Allan Cup appearances before hanging up his skates at the end of the 2005 season.
One of Nault's biggest moments came in 2005 when he was selected to represent Team Canada at the 2005 Nagano Cup.
Off the ice, Nault founded and operated the Gorillas Hockey Academy in the Hockey Super League, a successful youth hockey program for eight years. He operated within the league as a franchise owner, Head Coach, hockey parent and senior official throughout his time in the HSL.
The Junior Prospects Hockey League would like to welcome Richard and his family to the organization and look forward to him beginning his new role as JPHL Commissioner.